^ Back to Top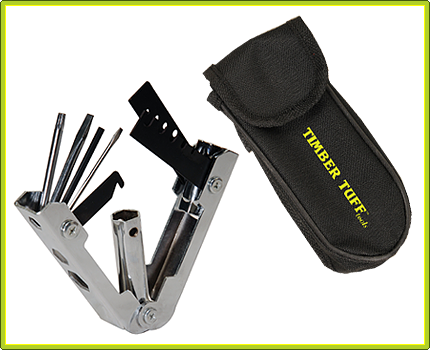 Universal Pocket Chainsaw Tool


TMW-22


FEATURES:
Great multi-tool for in-the-field chainsaw repair or maintenance
Includes carrying case with belt loop
All these handy tools on this all-in-one tool:
- Sockets 19mm & 16mm
- Sockets 17mm & 13mm
- Hexangular 17mm, 13mm, & 10mm
- 4mm Allen key
- Small flat screwdriver
- Large flat screwdriver
- 5mm Star bit
- Bar Cleaner
- Wheel and tone gauge
only $29.99
SHIPPING NOTES:
- All prices DO NOT not include shipping and handling charges. We only ship to the 48 contiguous states. Not all items available for purchase on web-site. Please call for distibutor or retailer.
- Any long handle tools or oversize items are subject to extra shipping charges.